Main content starts here, tab to start navigating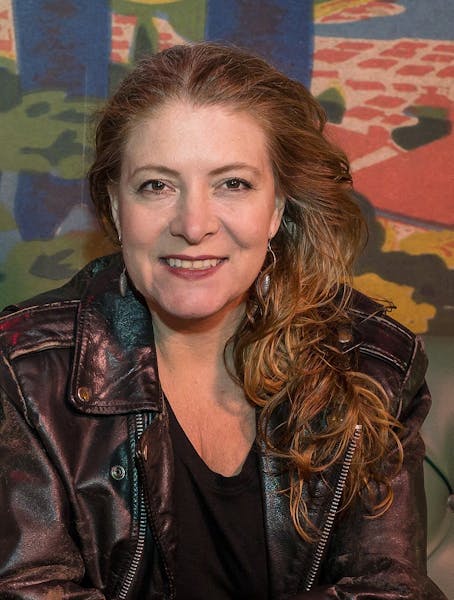 Barbara Sibley
La Palapa
Barbara Sibley was born and raised in Mexico City. Her interest in indigenous cuisines was deepened by her studies in Anthropology at Barnard College. Her New York restaurant career began at La Tulipe, a New York Times Three Star French Restaurant. Her extensive experience led her to open La Palapa Cocina Mexicana in 2000. As a truly authentic Mexican restaurant, La Palapa has been awarded the "Distinctivo" by Sabores Autenticos de Mexico Foundation. In both Mexico and the US, Sibley has guided press tours and travelled to Meredith for APEAM, the Mexican Avocado Producers and Distributors organization.
La Palapa is known for its pioneer cocktail program in the use of infusions and flavors in tequilas. As an expert in authentic Mexican cuisine at La Palapa, Sibley has appeared in many publications and on numerous television shows such as Queer Eye for the Straight Guy, CBS Sunday, Chopped and NY1 en Español. Recently she cooked her award winning chili recipe on Good Day New York. She reported on Mexican Cuisine regularly on Martha Stewart Radio on the Sirius Radio Network and has taught Mexican cooking to children and adults at venues such as Macy's, Whole Foods, Brooklyn Botanical Garden, The Culinary Loft, UMass at Amherst and the American Museum of Natural History.
Sibley is a past President of the Board of the NY Women's Culinary Alliance, on the Board of Directors of Les Dames D'Escoffier New York Chapter and is a member of the Women Chefs and Restaurateurs. She has been awarded the "High Road" award for her labor practices by the Restaurant Opportunities Center of New York (ROC-NY). Sibley has lectured on Women Entrepreneurs at the Culinary Institute of America. She has received awards from SCORE, the SBDC and a DeWitt Stern Local Hero Award from A.R.T. NY for her support of Community Theater. Sibley has lectured on panels for the American Heart Association to grow the awareness of traditional Mexican and Latin American foods as being healthy super foods. In addition to her career as a restaurateur, since 1997 she has been Co-director and Founder, with her sister Jennifer Clement, of the San Miguel Poetry Week, an annual poetry conference in San Miguel de Allende, Mexico. The San Miguel Poetry Week has been awarded a Rockefeller/FONCA grant for its work promoting cultural exchange between Mexican and US poets and writers. In 2009, she co-authored, Antojitos: Festive and Flavorful Mexican Small Plates, which was published by Ten Speed Press/ Random House. Since 2012 she has been Creative Director of Holiday Cocktail Lounge an important East Village landmark. In 2015 she opened a fast casual taquería La Palapa Taco Bar in the Urbanspace Vanderbilt Market. The La Palapa Taco Bar is inspired by Mexico City tacos and focus on fresh and unusual ingredients.