Main content starts here, tab to start navigating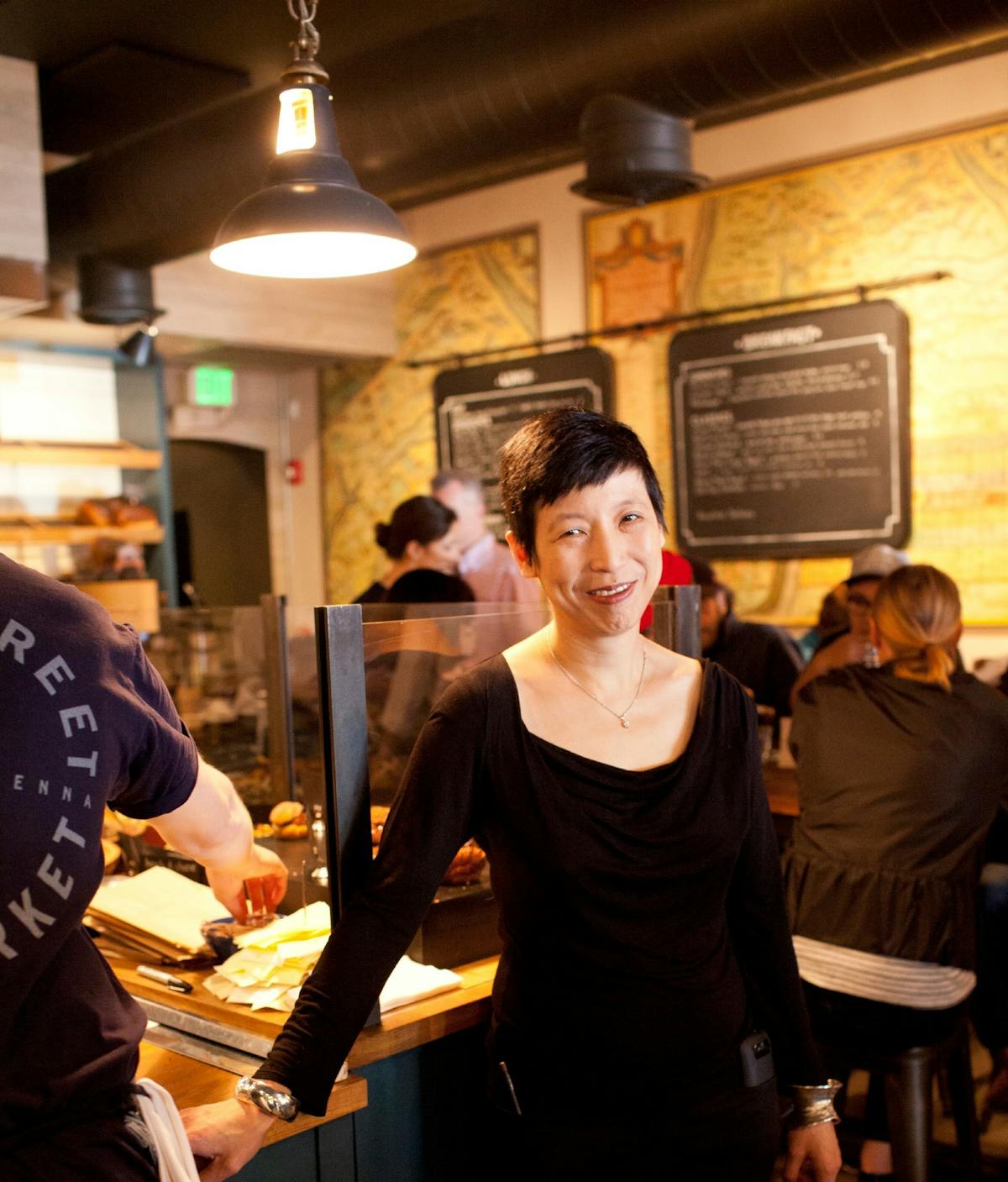 Ellen Yin
High Street Hospitality Group
As the founder and co-owner of High Street Hospitality Group (HSHG), restaurateur Ellen Yin operates four of the country's most noteworthy restaurants and bars: Fork, High Street on Market, High Street Provisions and a.kitchen+bar in Philadelphia and High Street on Hudson in Manhattan. She was a 2018 Nominee for the James Beard Foundation's award for "Outstanding Restaurateur."
"Yin's eye for the details of polished professionalism have remained a constant…Fork has matured into one of the most compellingly evolved special-occasion dining experiences in Philadelphia today," wrote The Philadelphia Inquirer's Craig LaBan in his 2016 re-review, honoring the restaurant with a rare "Four Bells" ranking that it shares with just seven other restaurants in the city. Food Republic called Yin "the woman who first transformed Philadelphia's dining scene…one of Philadelphia's most successful and insightful restaurateurs" in a 2016 profile, and Eater called her "a trailblazer of the farm-to-table movement…Yin's work ethic is legendary." High Street on Market was named The Inquirer's "Restaurant of the Year" in 2014, and Bon Appetit named it number two in the country in their annual "America's Best New Restaurants" issue in 2014. Likewise, Travel + Leisure named High Street on Market one of the best new restaurants in the world in 2015. High Street on Hudson earned a coveted "Two Stars" review from The New York Times' Pete Wells, and the New York Post called it the best new restaurant of the year. Food & Wine included it among their 10 best of the year, as well.
Since she debuted Fork in 1997, Yin's leadership has included overseeing a team of talented professionals in all areas of the restaurant, from the award-winning chefs to the gracious and hospitable managers and front-of-house staff. Together with partner Eli Kulp, Yin fosters a creative and welcoming environment that earned her a nomination from the James Beard Foundation for "Outstanding Restaurateur" in 2017. Alums of HSHG restaurants have often gone on to earn their own James Beard Award nominations, and they frequently credit Yin with mentoring them during their time at HSHG.
Yin is also the author of Forklore: Recipes and Tales from an American Bistro (Temple University Press, 2007), a thoughtful chronicle of her ongoing success at creating and maintaining a definitive American bistro in Philadelphia's historic Old City. Over the years, she has partnered with a number of dynamic chefs to keep Fork's menu and concept fresh; since bringing Chef Kulp to Philadelphia in late 2012, she has expanded her smartly built family of restaurants to include more top locations and exciting talent. She is a graduate of the Wharton School of the University of Pennsylvania, where she earned both her undergraduate and graduate degrees. Ellen currently serves on the board of the Delaware River Waterfront Corporation, the Old City Community Fund, Food 250 (part of USA250), the Arden Theater Company and the Sidney Kimmel Cancer Center at Thomas Jefferson University Hospital.